[Case Study] How Forica Foods' "Disaster Relief Rations" were combined with the power of NERV to create an iconic meal kit collaboration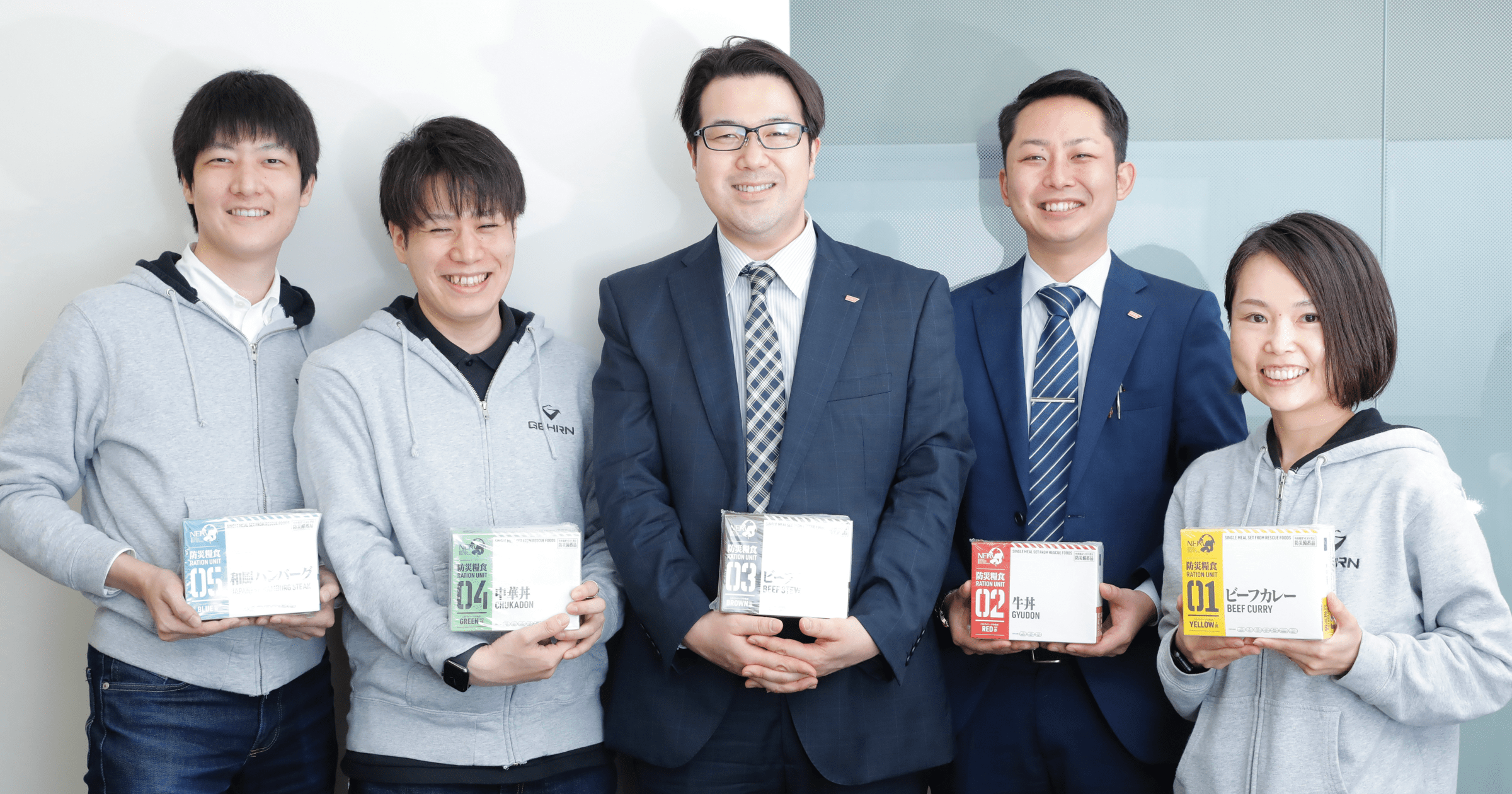 Forica Foods, a manufacturer specializing in disaster meal kits, nursing home meals, and hospital meals, has released a disaster meal kit "NERV Disaster Preparedness Rations" in collaboration with the anime series "Evangelion".
The "Disaster Relief Rations" was developed based on the concept of the emergency supplies distributed to the citizens of the Third New Tokyo by NERV, the special operations agency in the anime, and includes a set of white rice and side dishes, as well as a heating agent so you're able to enjoy a warm meal without access to electricity or gas.
In the article, Kenichi Kasahara and Manabu Iguchi from the Sales Department of Forica Foods, and Daiki Ishimori and Hanna Sakuragi, who designed the special packaging, talk about the development process that happened behind the scenes.
Link
https://www.gehirn.co.jp/en/services/interview/folica/
■ Corporate Overview
URL: https://www.gehirn.co.jp/
Est. 2010/07, Gehirn is an IT and Security company that provides 'Gehirn Web Services' (an infrastructure service), Corporate Vulnerability Analysis, and Disaster Preparedness and Weather Information distribution services, all focused around our mission to 'Make Japan Safer'.
■ For other inquiries, please contact us
Gehirn Inc. (ゲヒルン株式会社)
Contact Form: https://www.gehirn.co.jp/en/contact/