Gehirn announces the NERV Disaster Awareness series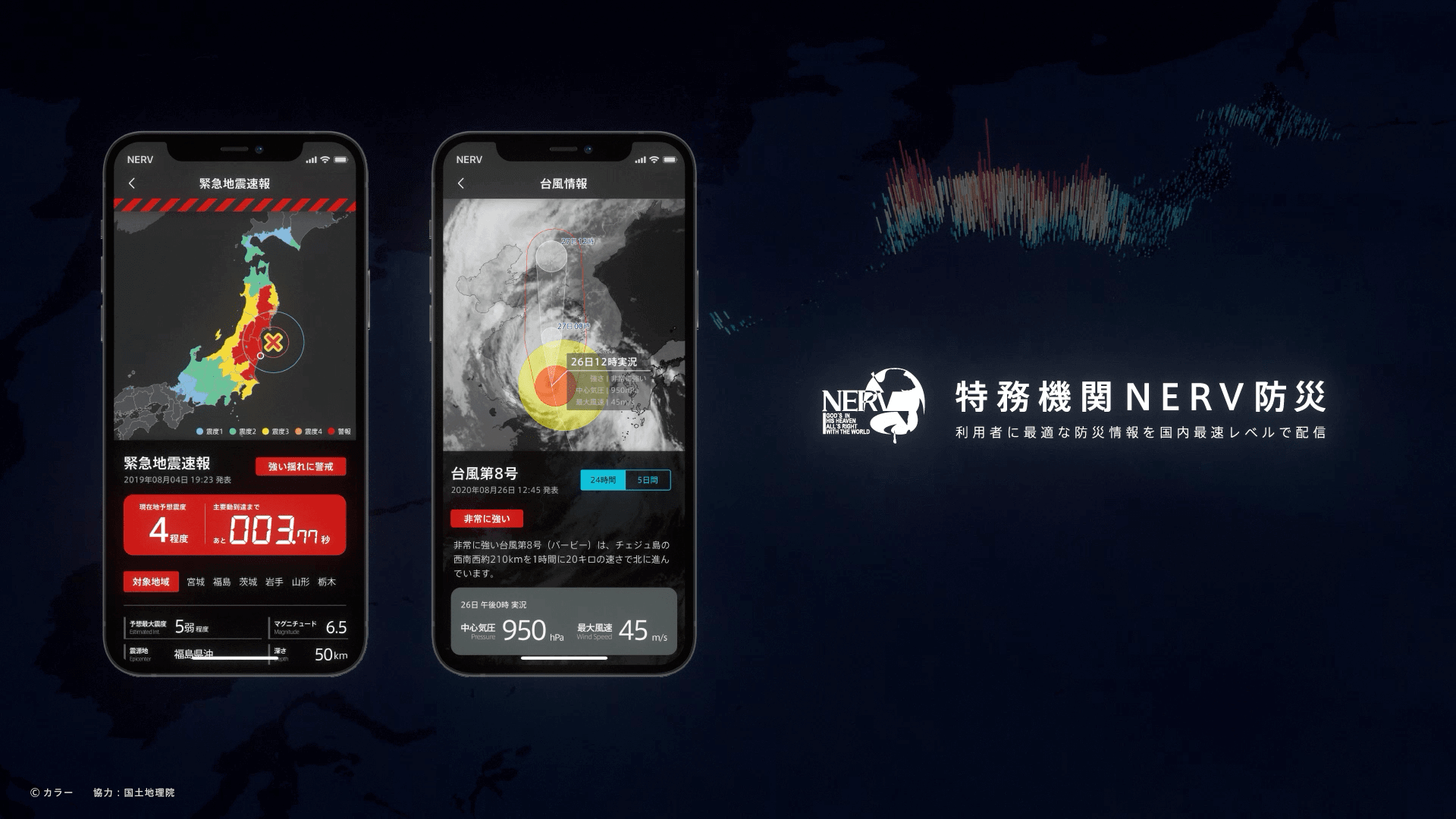 Gehirn Inc. (Headquartered in Chiyoda-ku, Tokyo; CEO: Daiki Ishimori; hereinafter referred to as 'Gehirn'), from December 11, 2020 to March 2021, will sequentially distribute four NERV disaster awareness commercials.
The NERV Disaster Awareness video series is a series by NERV, calling for increased awareness for disaster prevention. The basic concept of the series is a 'message of self-discipline' to ourselves. We define 'ourselves' not only as us, the creators of the series, but also everyone who lives in the present. The main message is "So long as you're here, be prepared", and the message is based around the challenges we're facing. What do we have to leave behind for the next generation, and what is our duty as people who experienced the Great East Japan Earthquake? This work is based on our self-reflection and self-commitment.
The four videos will be released one after the other. Through the four videos, we will convey, in order, the messages that our predecessors tried to leave behind for future generations. How we should look back on past disasters and prepare for future ones, how we can improve technology and systems to convey information quickly, and what we, who will one day be the predecessors of the next disaster, must do now. The content of the series will be, in turn, what we, the precursors of the next disaster, must do now.
The narration of the series is done by Koichi Yamadera, a voice actor from Miyagi Prefecture. The video production is done by mimoid inc., and the music production by PASOCOM Music Club.
With each experience, Gehirn has been thinking and reviewing how to convey information, and has developed a system for disaster prevention information distribution in order to deliver accurate information promptly. Gehirn will continue to work to further strengthen the distribution of disaster prevention information.
NERV Disaster Prevention Awareness Series Overview
Where to watch
Release
Title
Scheduled Release Date
NERV Disaster Prevention Awareness Video
"Natural Disaster Monument"
2020/12/11
NERV Disaster Prevention Awareness Video
"The History of Tsunami"
2021/1/11
NERV Disaster Prevention Awareness Video
"As quickly as possible"
2021/2/11
NERV Disaster Prevention Awareness Video
"Our Duty"
2021/3/12
Staff Credit
| | |
| --- | --- |
| Voice Actor | Koichi Yamadera |
| Planning & Production | Gehirn Inc. |
| Video Production | mimoid inc., and Shunsuke Sugiyama |
| Music Production | PASOCOM MUSIC CLUB |
| Cooperation | Geospatial Information Authority of Japan |
Comments from mimoid inc.
We received a comment from mimoid inc., who was in charge of the video production.
We were superficially aware of NERV's activities on Twitter and knew of their disaster prevention application, but we were impressed by Gehirn's sincere stance as we discussed how to express ourselves together.

This time, we worked on conveying that aspiration as much as possible in the form of a video production.
■ Corporate Overview
URL: https://www.gehirn.co.jp/
Est. 2010/07, Gehirn is an IT and Security company that provides 'Gehirn Web Services' (an infrastructure service), Corporate Vulnerability Analysis, and Disaster Preparedness and Weather Information distribution services, all focused around our mission to 'Make Japan Safer'.
■ For other inquiries, please contact us
Gehirn Inc. (ゲヒルン株式会社)
Contact Form: https://www.gehirn.co.jp/en/contact/